When It's Time to Service
When is the Right Time to Schedule Service at Volvo Cars Melbourne?
Wondering when is the right time to schedule a service appointment with our team at Volvo Cars Melbourne? You came to the right place for definitive maintenance and repair answers! Consider different oil change, battery replacement, alignment service and other forms of common maintenance requests, along with the timetables we typically recommend, for important insight that helps you manage the upkeep needs of your vehicle confidently.
Volvo Service - Timeline Recommendations
Consider the following common services, our recommendations for when you should schedule these maintenance requirements, and the examples of warning signs that may alter this timeline and when you should stop in.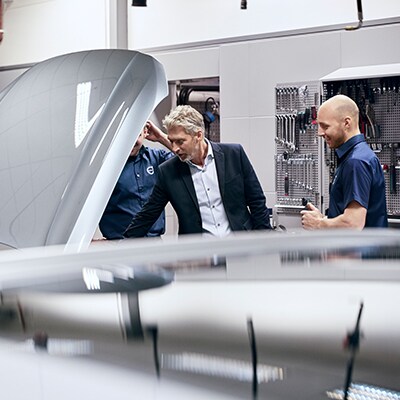 Oil Change
While most recommendations for oil change call for service appointments every few thousand miles and few months of driving, these suggestions are often too generic to capture the nuances of your experience behind the wheel. The make and model of your vehicle, driving habits, travel environment, oil blend and other elements factor into determining an appropriate service cycle for oil and filter changes. As a baseline, we recommend consulting your owner's manual and reaching out to our team for a more accurate assessment.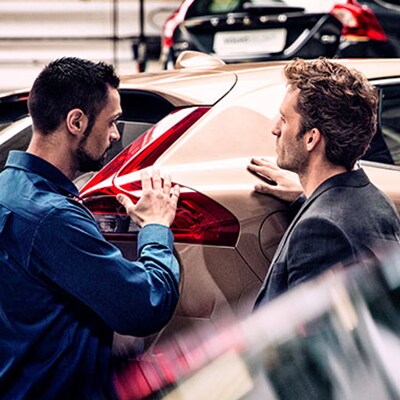 Battery Replacement
While batteries can last up to five years of use, natural wear over time typically has drivers considering a battery replacement service appointment at the three-year driving mark. Warning signs, such as a vehicle that won't start or dies suddenly, mean you need to immediately disregard these timelines and schedule an appointment for inspection. Here, our service experts will test your vehicle's current battery charge using diagnostics before outlining our replacement recommendations.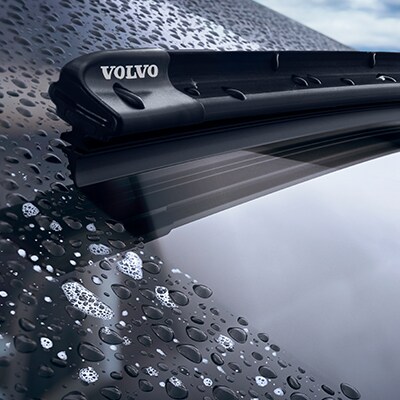 Windshield Wiper Replacement
Wiper blades are typically replaced every six months or annually, although these recommendations are subject to variations. Observable wear or damage to your vehicle's wiper blades indicate a need to inspect their condition and order replacement parts accordingly. Additionally, functionality mishaps such as streaking, skipping and squeaking can impact visibility on local roadways and justify a replacement order.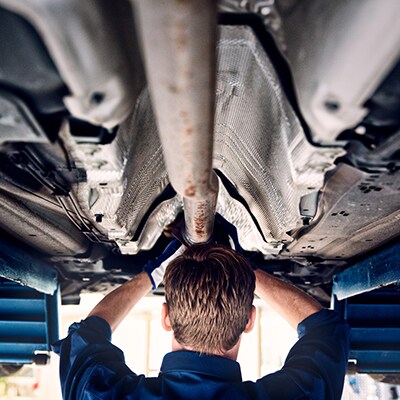 Vehicle Alignment Service
Misalignment can seriously impact your vehicle's performance, stability and ride safety if not tended to. Our service team recommends inspections in accordance with your regular oil change cycles to inspect alignment angles and conduct alignment service as needed. But if you've recently hit a pothole or curb and notice issues like a vibrating steering wheel or sudden pulling, move up this timeline and immediately schedule an appointment with our factory-trained service technicians.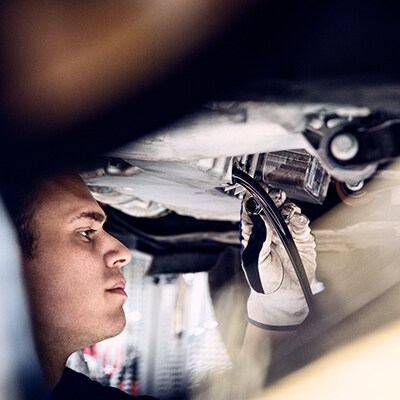 Brake Inspection & Repair
The complexity of your vehicle's brake system makes routine service inspections to assess the condition of components and general functionality important. Recommendations for fluid, pads and shoes, and a service expert's review of other parts can vary, so consult your owner's manual and reach out for relevant insight. And if you notice issues related to screeching brakes, a lag in braking power, slower responsiveness or other respective issues, feel free to move up an inspection date at our Volvo service center.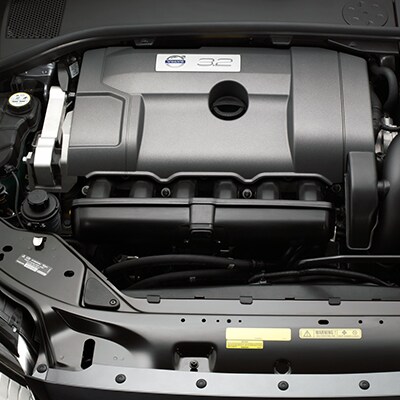 Check Engine Light Service
Notice an activation of your check engine light? This service indicator likely means there's a problem under-the-hood that warrants an inspection by our certified mechanics. Contact our team to immediately schedule a service appointment in Melbourne, FL when you notice this light's illumination on your dash panel.
Contact Us Today to Get Started
If you're ready to check in on your vehicle's current condition, give us a call today and schedule a service appointment online for an immediate visit to our service center! We look forward to answering relevant questions and outlining the services we provide in greater detail, keeping you confident as the car's owner and operator!
Hours
Monday

8:30am-7:00pm

Tuesday

8:30am-7:00pm

Wednesday

8:30am-7:00pm

Thursday

8:30am-7:00pm

Friday

8:30am-6:00pm

Saturday

9:00am-6:00pm

Sunday

12:00pm-5:00pm
Make an Inquiry
* Indicates a required field