Volvo XC90 vs Lexus RX L & Audi Q7

Volvo XC90 vs. Lexus RX L and Audi Q7: Compare Midsize Luxury SUVs in Melbourne, FL
With its first-class accommodations, abundant amenities, and convenient practicality, the Volvo XC90 is a compelling option for discerning Brevard families in the market for a premium utility vehicle. The XC90 offers a classy and comfortable cabin, versatile cargo options, and a full roster of advanced safety and driver-assist technologies as standard equipment. Plus, it's available as a plug-in hybrid with up to 35 miles of pure-electric range (EPA-est.). And as Volvo's flagship SUV, the XC90 is a premier exhibition of the automaker's sophisticated Scandinavian design and craftsmanship.
The XC90 is one of the most appealing models in its class, though it's not without competition. But while Melbourne and Palm Bay drivers have numerous options in the segment to choose from, the XC90 offers a superbly well-rounded package that's hard to beat. As an example, here's a look at how it measures up in a few key areas to two prominent competitors: the Lexus RX L and Audi Q7.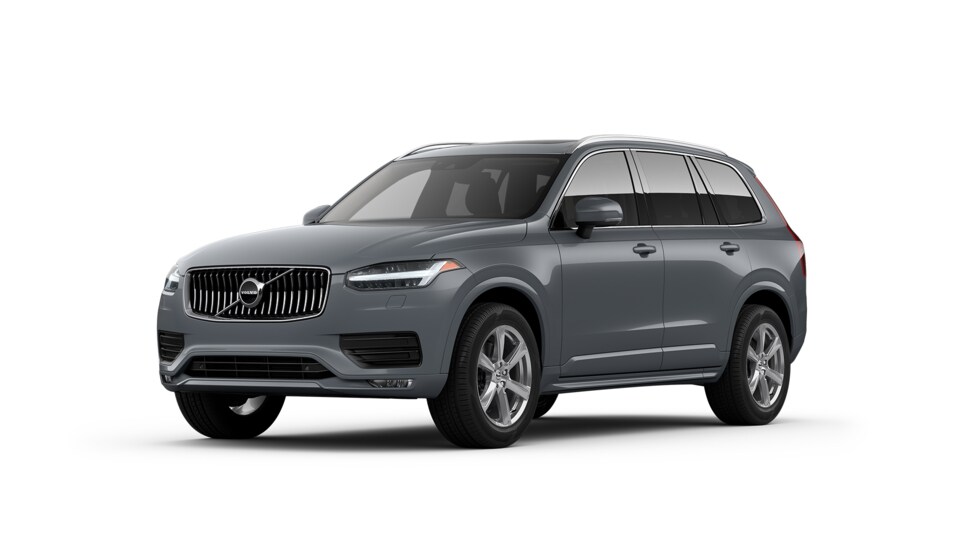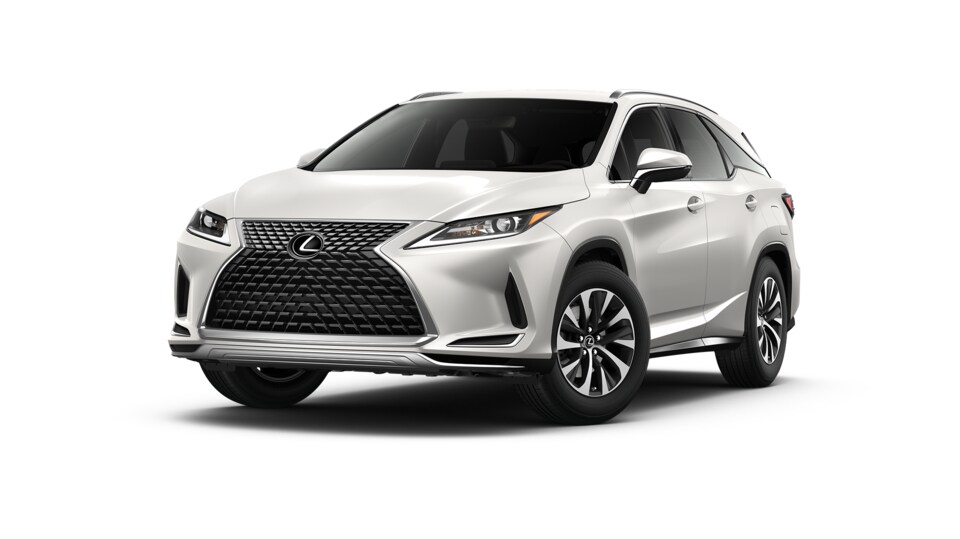 Volvo XC90 vs. Lexus RX L
Performance
The Volvo XC90 offers two gas-powered engine options, including a twincharged 2.0-liter T6 (316 horsepower, 295 pound-feet of torque) capable of accelerating from 0-60 mph in ~6.1 seconds. The Lexus RX 350 L (290 hp, 263 lb-ft) gets left behind, needing ~8.0s to reach 60 mph from a standstill.
Are you looking for even greater performance without sacrificing efficiency? The new XC90 Recharge Extended Range delivers driving thrills and emissions-free capability. This twincharged plug-in hybrid offers an estimated 35 miles of pure-electric range. And with 455 horsepower and 523 pound-feet of torque, it can sprint from zero to 60 mph in just five seconds. The Lexus RX 450hL (308 horsepower) is a standard hybrid without electric-only capability and is three seconds slower to 60 mph.
Space and Versatility
Your passengers will appreciate the extra roominess provided by the XC90, which offers 37 inches of legroom in the second row and 32 inches of legroom in the third. The RX 350L feels cramped by comparison, with just 31 inches of legroom for second-row occupants and a paltry 23.5 inches of legroom in the very back.
The XC90 also offers appreciably more practicality with 16 cubic feet of cargo space behind the third row, 42 behind the second, and 86 behind the first. The RX 350L has just 7.5 cubic feet behind the rear seats and 23 and 59 cubic feet behind the second and first rows, respectively.
Standard Features
The XC90 and RX L are both impressively equipped on their base trims. However, the XC90 comes standard with many features that are either optional for the RX L or not available at all. Examples include adaptive headlights, a hands-free liftgate, a fully digital gauge cluster with navigation, driver seat memory, a panoramic sunroof, and wireless smartphone charging.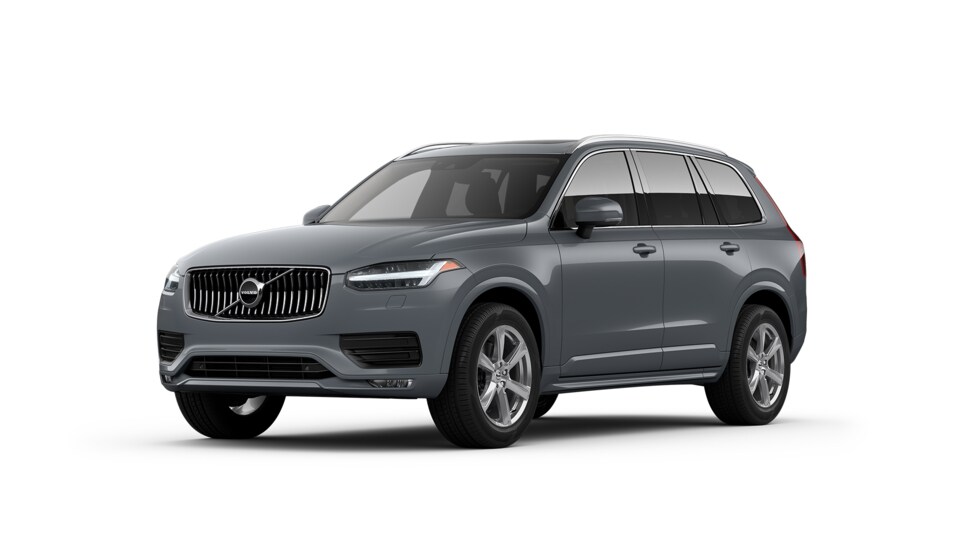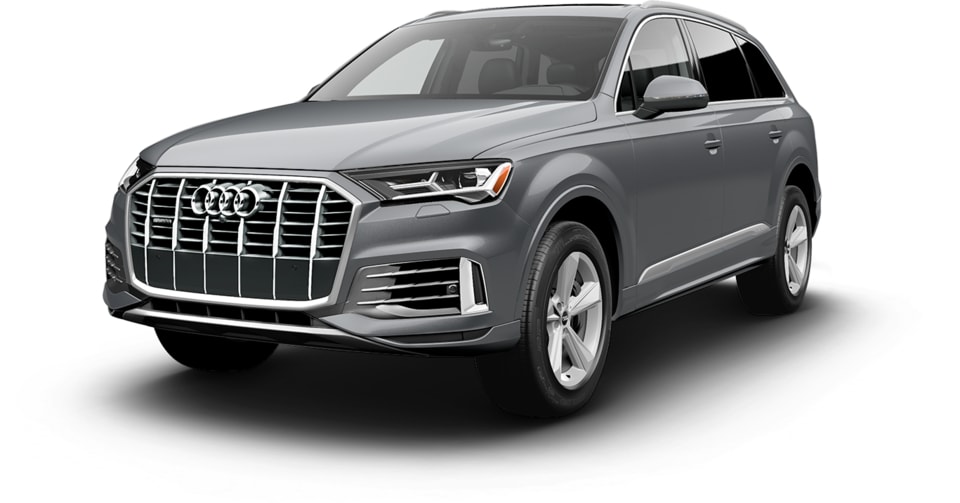 Volvo XC90 vs. Audi Q7
Performance
The XC90 and Q7 have similar 2.0L turbo-four base engines making 250 and 248 horsepower, respectively. However, if you want maximum performance and efficiency from your family-friendly SUV, the XC90 Recharge Extended Range takes the win. This twincharged plug-in hybrid (455 hp, 523 lb-ft) achieves an EPA-estimated 66 MPGe and ~35 miles of pure-electric range. The Audi Q7 55 TFSI (335 hp, 369 lb-ft) isn't as potent. And while it's a mild-hybrid, its fuel economy (EPA-est. 20 mpg) leaves much to be desired).
Space and Versatility
While many midsize SUVs have a third row suitable for only small children, the XC90 offers a little more space for backseat passengers. Compared to the Q7, the XC90's third row provides an extra half-inch of headroom and nearly three more inches of legroom.
The XC90 also offers more practicality, with 16 cubic feet of storage behind the back seats and 42 cubic feet with the third row folded. And when you need max capacity for your errands or adventure, you can fold all rear seats to access 86 cubic feet. The Audi Q7 measures 14 cubic feet behind the rear seats and a maximum of 70 cubes with the second and third rows folded.
Safety Features
The XC90 and Q7 come standard with several advanced driver-assistance technologies like collision mitigation, blind-spot monitoring, and lane-departure warning. However, the XC90's list of standard safety technologies is much longer. All XC90 models come with Lane-Keep Assist, Pilot Assist, Adaptive Cruise Control with Lane-Centering, rear automatic braking, and steering-adaptive headlights. These features are only available on the Q7's higher trims.
Test-Drive a New Volvo XC90 in Melbourne, FL
For more about the Volvo XC90, available options and financing offers, and how you can pre-order your ideal Volvo model, please reach out to Volvo Cars Melbourne at your convenience. And if you'd like to get behind the wheel to experience the XC90's premium accommodations, amenities, and performance for yourself, we invite you to visit us in Melbourne for a test drive. We'd love to show you around.