Volvo C40 Recharge vs. Audi Q4 e-tron: Compare Compact Electric SUVs in Melbourne, FL
Combining instant power with zero tailpipe emissions, Volvo Recharge delivers a premium driving experience focused on the future. As the automaker strives towards a 50% Pure Electric and 50% hybrid lineup by 2025, its latest roster addition, the C40 Recharge, represents a significant checkpoint. A coupé-styled luxury crossover with a momentous electric powerplant, the C40 is Volvo's first nameplate without a combustion counterpart.
The Volvo C40 offers first-class accommodations, abundant amenities, cutting-edge technology, and thrilling electric performance. And with Volvo's peerless Scandinavian craftsmanship front-and-center, it's one of the most compelling EVs on the road. Of course, as more luxury manufacturers enter the emissions-free segment, it's not the only electric option for discerning Melbourne and Palm Bay drivers. Still, the C40 provides a well-rounded package that's tough to beat. Here's a look at how it measures up in a few key areas to a similarly sized competitor, the Audi Q4 e-tron.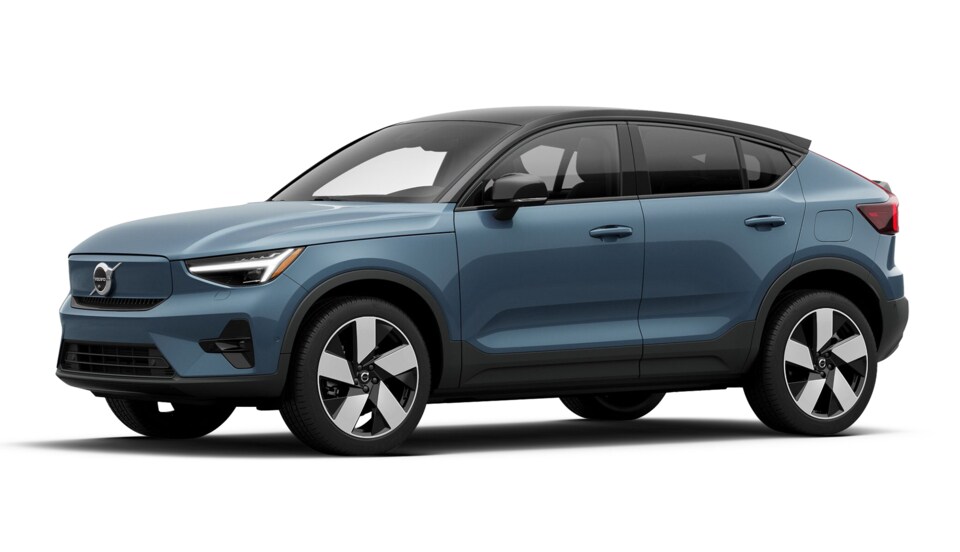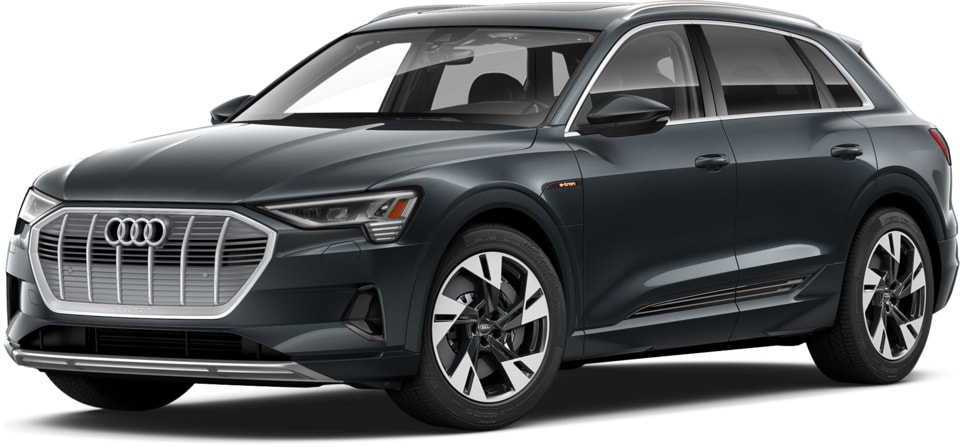 Volvo C40 vs. Audi Q4 e-tron: Performance
The Volvo C40 is powered by a pair of electric motors, one for each axle, producing 402 horsepower and 487 pound-feet of instantaneous torque. Ease on the accelerator, and you'll enjoy smooth yet confident acceleration. Push it to the floor, and the C40 can pin you to your seat as it sprints from zero to 60 mph in a scant ~4.5 seconds. All-wheel-drive is standard on the C40, providing enhanced handling and all-weather control.
The Audi Q4 "40" e-tron comes standard with only one electric motor, making 201 horsepower and 229 lb-ft of torque. Stepping on the pedal produces underwhelming results, as a base-model Q4 takes just shy of 8.0 seconds to reach 60 mph from a standstill. Upgrading to the Q4 "50" e-tron (295 hp, 339 lb-ft) is a significant improvement. But at nearly 6.0 seconds 0-60, it'll only ever see the C40's taillights.
Volvo C40 vs. Audi Q4 e-tron: Versatility
The Volvo C40's internal motivation does more than outrace the Q4-tron; it also out-pulls it. While transporting a trailer may not be high on the list of EV priorities, Volvo wanted to deliver Pure Electric performance without sacrificing everyday versatility. So, the company designed the C40 to be able to tow up to 4,000 pounds-more than most small crossovers, gas or otherwise. Audi had a similar aim for the Q4 e-tron, but it ultimately fell short at just 2,600 pounds.
With no engine taking up space under the hood and skillfully organized internals, the C40 is able to provide additional cargo capacity in the form of a small front trunk-a perfect place to stow your charging cable when not in use. While Audi's midsize crossover, e-tron, has an extra cargo area, the Q4 e-tron's front bay is crammed with wires, hoses, and bracing, leaving no room more additional storage.
Volvo C40 vs. Audi Q4 e-tron: Standard Features
The Volvo C40 offers a wealth of desirable features streamlined to a single trim, while the Q4 reserves many comparable amenities and technologies for higher tiers or additional packages. Here's a quick look at some of the C40's standard features that either cost extra on the Q4 or aren't available at all:
Exterior: Cornering LED fog lights, high-pressure headlight cleaning, power-folding mirrors


Comfort: Pre-conditioning cabin climate control, Power-adjustable front seats, Heated rear seats, heated steering wheel,
 
Convenience:  proximity keyless entry, auto-dim rearview mirrors, hands-free power tailgate, driver position memory, power-folding headrests,


Technology: 360° Surround View Camera, 12-inch digital gauge cluster, Road Sign Information, wireless smartphone charging, 13-speaker Harmon Kardon Premium Sound


Driver Support: Pilot Assist, Adaptive Cruise Control with Lane Centering, adaptive power steering


Safety: Blind Spot Information System, Cross-Traffic Alert, Oncoming Lane Mitigation, Side Park Assist
Learn More at Volvo Cars Melbourne
The Volvo C40 is available exclusively through online ordering. If you have any questions about the Volvo C40 Recharge and available financing and reservation opportunities, please contact Volvo Cars Melbourne at your convenience. It will be our pleasure to assist you.